COVID-19 has caused us all enormous challenges. In the space of eight weeks, we have seen a dramatic shift in the way we live and the way we do business due to COVID-19.
At OREA, we want our Members to know that we have your back. OREA is laser focused on helping our Members and Member Boards through these difficult times. When we get through this to a better time – and we WILL get through this – OREA will be there at your side continuing to support you.
That's why I'm proud to announce that earlier this month, the OREA Board of Directors approved a total of $1.4 million in COVID-19 relief for Members, Member Boards and Ontarians that focuses on three key areas:
Emergency enhancements to Member products & services;
Offering new COVID-19 focused products and services; and
Giving back to Ontario communities.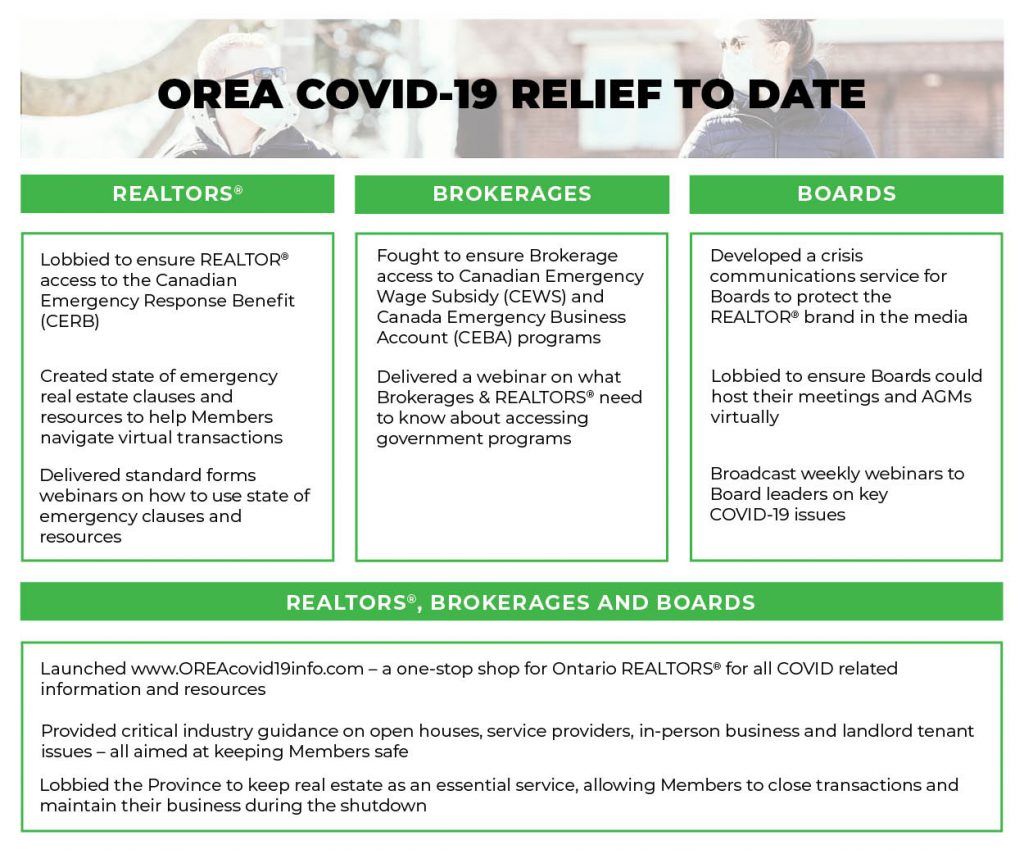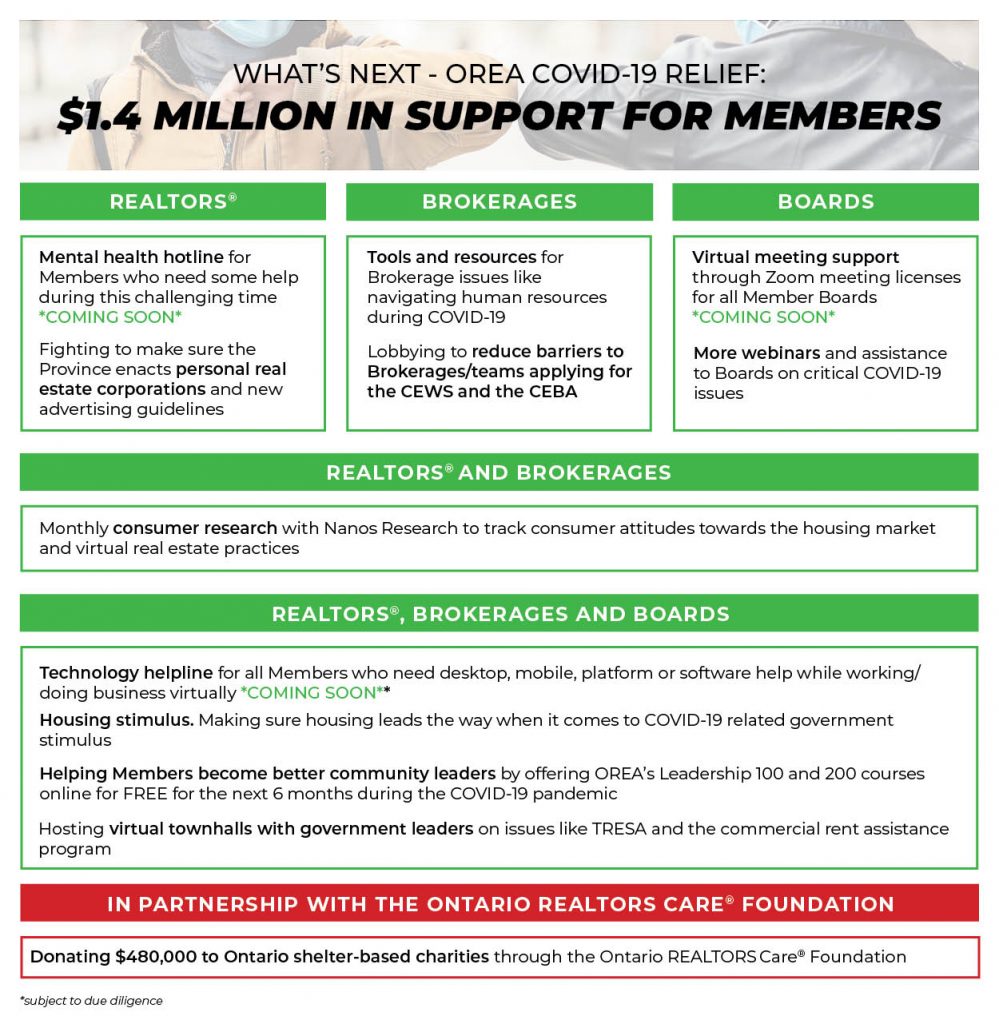 Member Dues and COVID-19
OREA's Board has met and decided that now is not the time to cut back on services and support for Members. Instead, now is the time to invest in services that support our Members and help them move forward through this crisis. Investing in advocacy, communication, mental health services, financial advice, and technological tools that directly help Members will get us further ahead than mailing out $20 cheques to every individual REALTOR®.
In closing, I want to thank the OREA Board of Directors, staff, Board Leaders, and our Members for your ongoing support during this challenging time.  
While we have much more work to do together, I am honoured to be volunteering in a profession that cares deeply about its Members, the clients they serve and the communities they work in.  

Stay safe. 
Sincerely,
Sean Morrison
President,
Ontario Real Estate Association